You read about it every day. A business is wiped out by earthquake or flood, a company loses key employees due to a shooting spree by a former employee, or a corporate data center is destroyed by fire and brings down a national network. As a business owner, you probably sympathize but then assume that business insurance or government agencies like FEMA will be to help.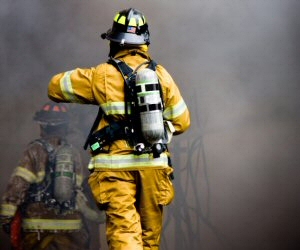 While business insurance benefits and government support offer financial assistance, will affected companies continue doing business in the wake of such disaster?
Would your business survive a significant disaster?
It should – if you have an up-to-date Business Continuity Plan that includes a tested Disaster Recovery Plan, provided all key people in your organization know how to use it.
What's that? You have such a plan?
On the shelf since 2001, you say? In that case, you might only consider yourself safe if supply vendors, computers, employees and business process are all exactly as they were back then. (Of course, that would likely mean that you have other business issues.) You might ask yourself the following questions:
When was your business continuity plan (BCP) last updated? In fact, have you designated someone to maintain it?

If so, how well is that working?

How do you know whether your BCP is "in shape" and ready to see your business through a disaster, large or small?
Don't have a business continuity plan or a disaster recovery plan?
Wondering where to start and how to create one? If you are a large corporate organization, this is a good time to seek out a reputable consultant who knows your industry. If you are a smaller business, the following guidelines might be all you need.
List your key employees and their alternates, and be sure to add their critical functions and all possible contact information for each. It might be worthwhile to determine who among them is able to telecommute if necessary.

Then list vendors, contractors and other resource contacts who are critical to your business operation, including those external professionals and services you would need to help you restore your processes.

Identify important in-office equipment as well as heavier, external equipment and vehicles, and note important details such as vendors, serial numbers, etc. Also consider how you might quickly replace these items if they are destroyed, and note the details.

List primary legal documents, insurance policies, bank records and details, etc., and note where each is kept. Consider attaching copies to your plan.

Research and decide upon an alternative location where you can resume business if your primary site is destroyed, and collect all necessary contact details so that you could make arrangements quickly if needed.

Organize all your material and document exactly what steps are needed to carry out the plan.

Compile all material and make copies for your key participants, and keep the master copy in a safe place.

Educate your internal and external contacts and then test your plan, making changes as needed.

Designate someone to handle Business Continuity Management in your organization so that this plan remains current and available.

Identify and document all technology/IT equipment such as servers, point of sale systems, desktop & laptops, software applications and versions, customer databases, billing systems, network and system components, firewalss, e-mail and Internet equipment. Ensure regular backups are performed and store off site in a safe place.
Insurance Tip
Your business insurance portfolio and your business continuity plan complement each other. How can you know how much and exactly which insurance coverage you need if you have not analyzed your processes and resources to develop your business continuity plan? How can you complete your BCP without considering your business insurance coverages? Together they provide your business with a strong safety net.
Is it time to evaluate your Business Insurance Portfolio? Here at the Howley Insurance Agency, we welcome the chance to review your policies with you, answer your insurance questions, and offer advice to make your business as prepared as possible to handle any disaster. So why not contact us today?