Insurance-Related Links for Consumers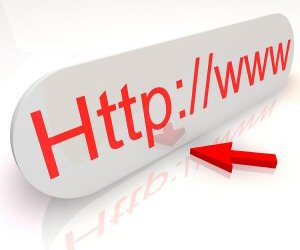 We here at the Daniel Howley Insurance Agency in Rockville, Maryland, have provided the following safety and consumer links for your use as you manage your home and insurance portfolio and strive to keep your family safe. Please check back frequently to see other insurance-related links as they become available. If you know of any links that you suggest we share here on this website, please contact us.
Top Vehicle Safety Picks this year
If you are considering buying a new car, review this list from the Insurance Institute for Highway Safety before making your decision. It might help protect you and your family on the road.
National Highway Traffic Safety Administration
This consumer safety website has a wealth of information about relevant and timely risks and issues that will help you maximize your family's safety while on the road.
Distracted Drivers
You will be surprised, possibly shocked, at the number of impaired drivers who are busy with other tasks -- by far the most dangerous is texting or talking on cell phones as they drive. The accident rate and fatalities will alarm you. This website also shows the latest counteractive measures, provides advice to avoid accidents, and more.
National Safety Council
This website offers a wealth of advice and information about safety in the workplace, at home and at school.
National Weather Service
This website is a clearinghouse of information and current reports on weather issues, from tornadoes, thurnderstorms, hurricanes and much more.
National Flood Insurance Program (FEMA)
This website addresses the flood insurance program that is administered by the Federal Emergency Management Administration (FEMA) and provides details of coverage, etc. for your reference.
National Crime Prevention Council
A website that will be helpful in protecting you from identity theft. It addresses many other topics as well, depending upon your interest.
U. S. Consumer Products Safety Commission
This website provides helpful information to help you avoid being the victim of consumer fraud.
U.S. Fire Administration
The website provides lots of helpful information to help you protect your home and family from fire.
National Fire Protection Association
A consumer oriented website that offers resources and information to help you stay safe from the dangers of fire.
Home Safety Council
A website that offers resources and information to help you keep your home safe.
Direct Marketing Association
This website will assist you if you wish to remove your name from marketing lists and should be used as a part of your efforts to recover from or protect against identity theft.
Privacy Rights Clearinghouse on Identity Theft
This website will provide resources and information thatwill be important to you if your issue is identity theft.
The following three links will provide you with a free credit report:
Equifax
Experian
Trans Union
Occupational Safety & Health Administration (OSHA)
This website is for small or large businesses as well as workers who wish to research any sort of health and/or safety issue.